İdil İra
Creating a Curriculum to Advance Environmental Education in Turkey through Grades 1-8
Küresel Bağlamı
Globalization and Sustainability
Sorgulayıcı Soru
What are the methods that the top 5 most eco-friendly countries (according to the Environmental Performance Index 2018 Switzerland, France, Denmark, Malta and Sweden) have used in order to become more eco-friendly and how much did they value environmental education?
Küresel Kalkınma Hedefleri
United Nations Sustainable Development Goal 13 entitled Climate Action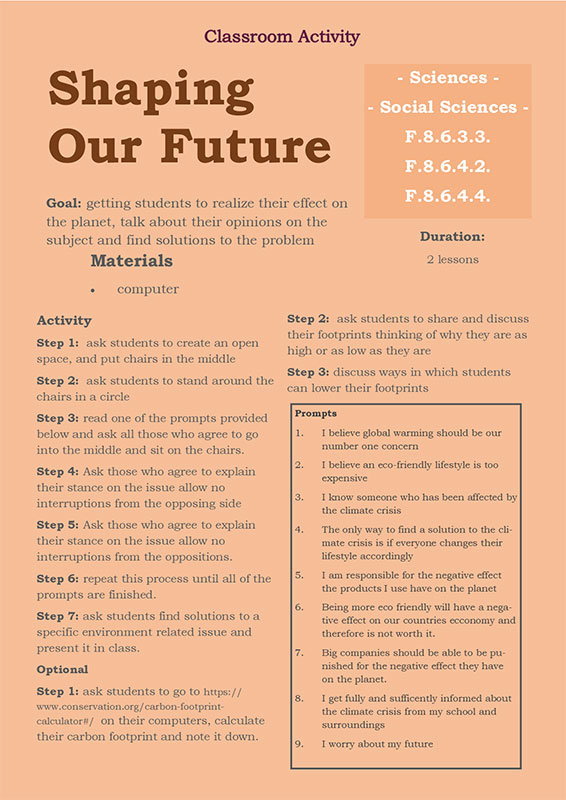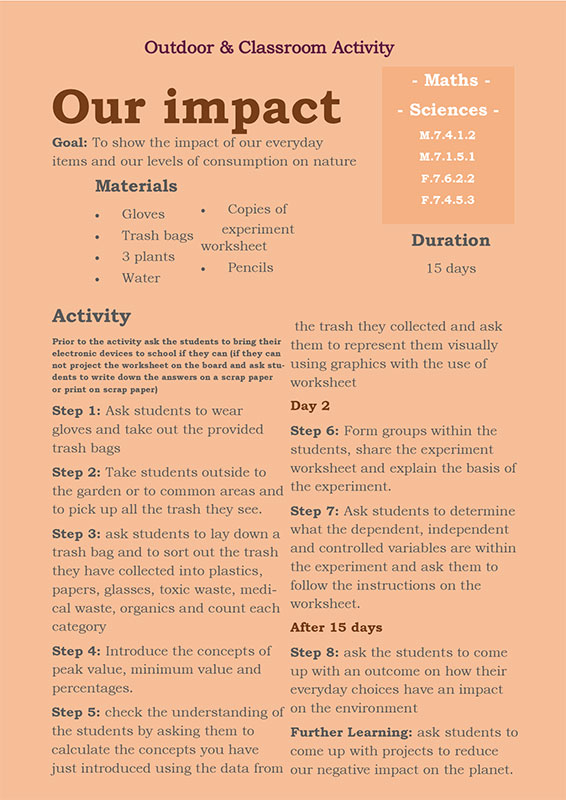 Proje Özeti
The goal of my project was to be able to make my country more environmentally friendly because the future of my generation and generations to come depended on finding a solution to the Climate Crisis. In order to achieve this goal I recognised the importance of education and thus wanted to create an Environmental Education Curriculum that can be implemented in schools throughout Turkey. The Global Context that I felt was the most compatible with my topic was Globalization and Sustainability because being sustainable is what being environment friendly is all about and the solutions to this issue must be tackled on a global scale. I have also linked my project with SDG 13 called Climate Action which ties in perfectly with my topic and Global Context. While curating this project I gained a whole new appreciation for my teachers. I saw how hard coming up with ways to engage students in the material your teaching was. Thus, I improved my creative thinking skills as well as my social skills. Hopefully, I will be able to take this project to the next step by implementing the curriculum I have created within my school and even in many of the schools in my city and help many people in the process.