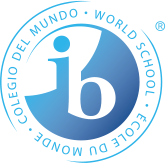 The International Baccalaureate (IB) offers global education programmes that focus on creating a better world through education and are implemented in over 150 countries around the world.
The IB, which was found in 1968, prepares students from age 3 to 18 for the future through quality education.
According to the IB, pre-university education comprises three categories:
- Primary Years Programme (PYP) for students aged 3-12,
- Middle Years Programme (MYP) for students aged 11-16,
- Diploma Programme (DP) for students aged 16-18.
The IB aims to develop inquiring, knowledgeable and caring young people who help to create a better and more peaceful world through intercultural understanding and respect.
IB learners:
- Inquire,
- Establish connections,
- Think critically,
- Collaborate,
- Think reflectively,
- Care about different perspectives,
- Take action and get results,
- Take risks,
- Create meaning through their work.
The Importance of IB Programmes for K12 Education
At IEK, our students get prepared for the future through a broadened and enriched education programme that accommodates the curriculum offered by the Ministry of Education as well as the programmes offered by the IB, from the beginning of the ELC to the end of HS.
Starting from the ELC, our students develop interests, attend activities that fit their abilities, socialize with their peers and grow up as independent learners.
At IEK,
- We believe that education is more concerned with questions rather than the answers. We want our students to get curious, inquire and research in an unbiased manner; not to settle with what they are told.
- We offer a project-based education to help our children use, experience and apply knowledge at every age without memorizing it.
- - We encourage our students to achieve the goals they set and provide them with the necessary knowledge, skills and experiences for their development.
- - We create environments for students, where they can achieve together, to develop teamwork and collaboration. .
- We ensure permanent learning through interdisciplinary tasks.
- We believe that each student is different and create learning environments to help them get to know themselves and achieve personal goals.
- We start teaching English in the ELC through bilingual collaborative teaching and real-life experience. As the years go by, our students become able to express themselves effectively through speaking and writing.
- We care about raising students who have a sense of responsilibity about each other as well as the world they live in.
- We expect them to embrace national and international values and consider different perspectives while displaying understanding, cultural awareness, honesty and empathy about the perspectives and conditions of others.
IEK students internalise this education philosophy and develop the IB learner profile attributes excellently throughout 13 years of education from the ELC to the HS.