Middle School Principal
Dear Mothers and Fathers,
As clearly stated in our mission, Işıkkent Middle School integrates an internationally acknowledged Cambridge programme and the IB-MYP framework into the Ministry of Education curriculum. Our students prepare for the next step of their education and life as individuals who
are confident and responsible
research
inquire
reflect
have effective communication skills
are aware of the global problems
are respectful towards the differences and similarities of people
Işıkkent Middle School adopts a student-centred teaching and learning approach. We apply modern and project based teaching methods to develop individual differences. Our education programme is structured to help students develop their academic, social, cultural and physical skills while considering their individual differences.
Students are encouraged to carry out activities that will help them acquire a sense of social community. They bring their own projects into life. They advance in social and academic fields, and represent their school, through individual and group work, written and oral presentations, international projects and competitions. They select their areas of interest and continuously develop their scientific, social, cultural, artistic and athletic skills accordingly through extracurricular activities.
Our students are raised as global citizens who have an understanding of more than one language and can communicate effectively. For this reason, we adopt a teaching strategy that covers communication in foreign languages, appropriate use of language, project and theme based learning, and individual and group presentation projects that enables students to use various research methods.
Just like a family, Işıkkent Middle School is a special community. We work together to be a credible, respectable and responsible school. We attach great importance to the holistic approach in education. In addition to continuing academic programmes, our students collaboratively work together, play games and come together in other areas of life.
I am proud to serve this community as the Middle School Principal, where everyone makes a great effort to create a family with responsible
Regards,
---
Our Educational Approach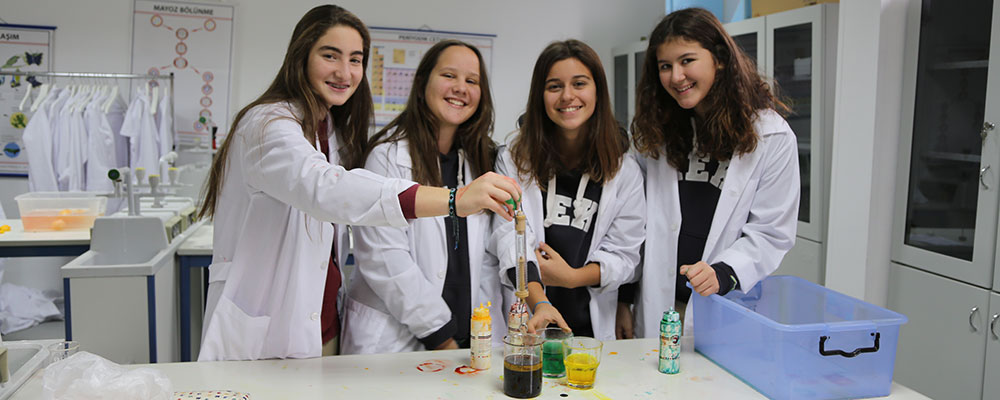 Project-based, modern educational methods developing individual differences are used In Işıkkent Middle School, which provides student-oriented education. Educational programmes are structured by considering students' academic, social, cultural, physical development and individual differences. Accordingly, class teachers follow each student's academic and social development. They act as consultants in parent-student-teacher relationships.
The IB-MYP (Middle Years Programme) is applied in Işıkkent Middle School in order to enrich the Ministry of Education curriculum. With this programme, students prepare themselves for life and higher education as respectful, confident and responsible individuals who inquire, reflect and communicate effectively, who are informed about world problems, and who are aware of similarities and differences between themselves and others.
Intensive studies using different educational techniques are carried out in order for the students to be prepared for national joint exams. Studying hours are organised to provide a full education, enhance learning and offer reflection. Extra working hours are organised according to the needs of students within the weekly lesson programme. Special programmes for each student are developed and applied.
Students are guided to social awareness activities and projects. They have the opportunity to proceed in their academic and social lives by carrying out individual and group work, preparing written and oral presentations, conducting national and international projects and participating in competitions. They identify their scientific, social, cultural, artistic and sports skills in club activities and improve themselves in those areas.
English is given as the first foreign language at Işıknnet, whereas Spanish, French and Italian are the second languages the students can choose from. Foreign language teaching methods include communication, proper language use, project based learning, diverse research techniques, individual and group presentations and thematic learning. Our school believes that curiosity is the core of learning. Students enjoy lifelong learning through engaging activities, workshops, experiments and projects.
---
Learning Environment in Middle School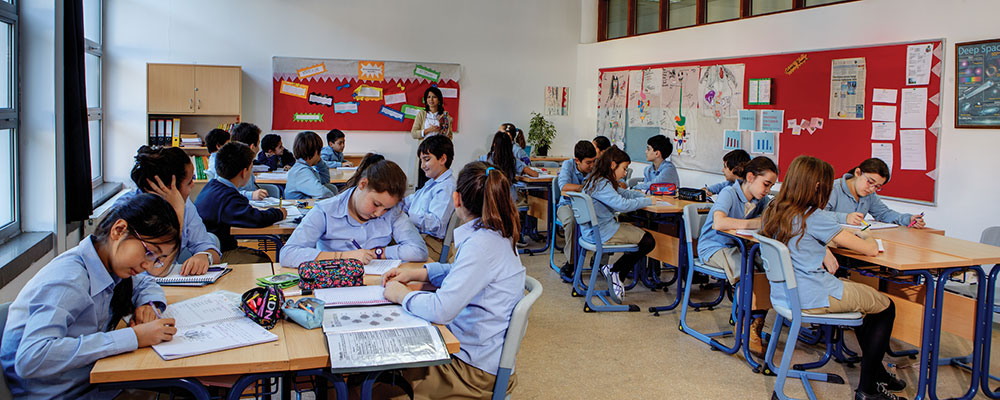 At Işıkkent Middle School, the lesson content included in the Ministry of Education programme is taught by branch teachers who are experts in their field.
Teachers apply modern teaching methods to diversify the students' learning experiences, to provide students with an environment where they can learn through experimenting and surface their full potential.
Classrooms at Işıkkent are designed considering the various components of the learning process. Middle school classrooms provide a cozy and friendly environment where learning becomes an enjoyable process through student interaction. Classroom tools, which are accessible to all students, are designed to contribute to their development, and to support and enhance the learning outcomes.
OUR SCHOOLS
Bizi Takip Edin