Based on the vision of being a new generation educational institution, Işıkkent School was designed as a modern campus by the Architecture Haydar Karabey in 1996. The school has a fully equipped campus to meet various needs of students in different age groups from preschool to high school.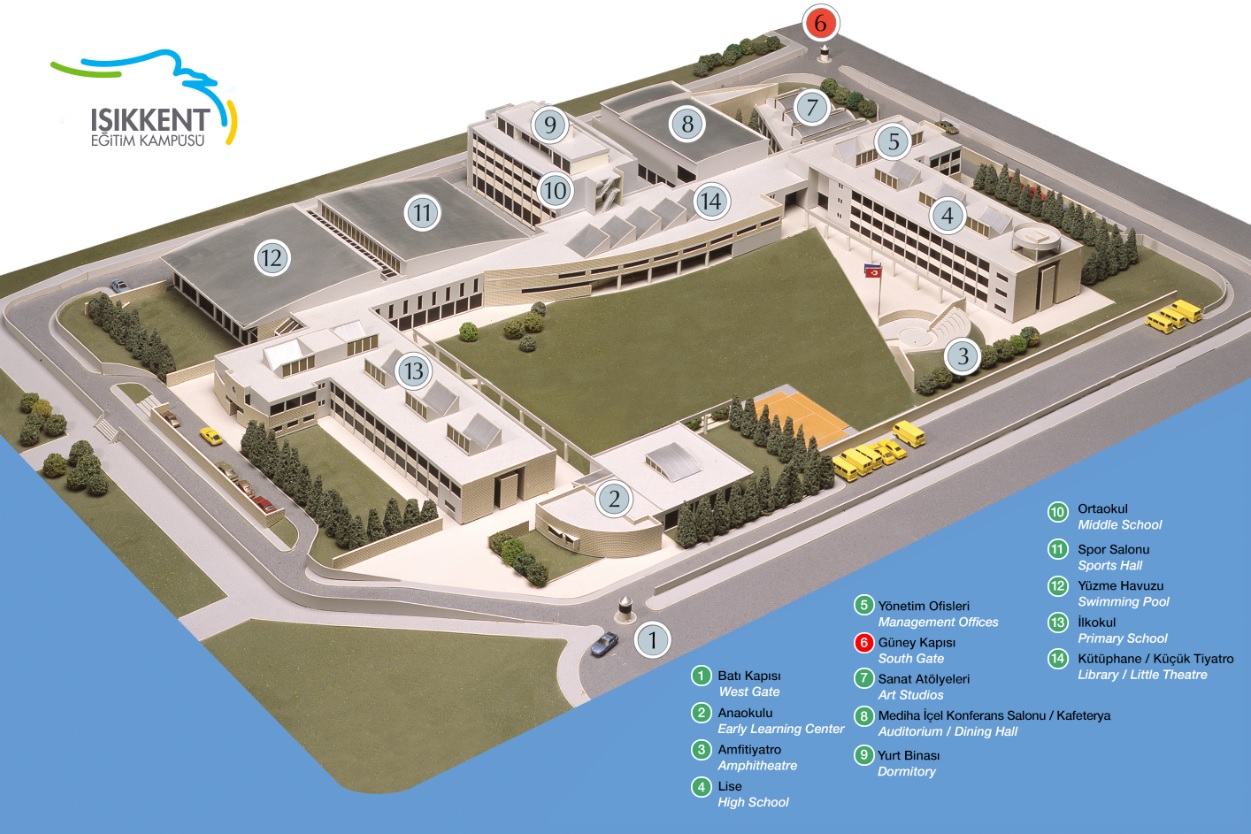 The buildings in the campus resemble a "social backbone" that surrounds a huge and safe garden. This backbone is designed as a social axis – in other words a main street, to allow all school members to get to know and contact each other. Gathering areas, cafeteria, social clubs, sports hall, canteens, infirmary, exhibition areas, dormitory hall, art studios and conference hall are all located on that "main street"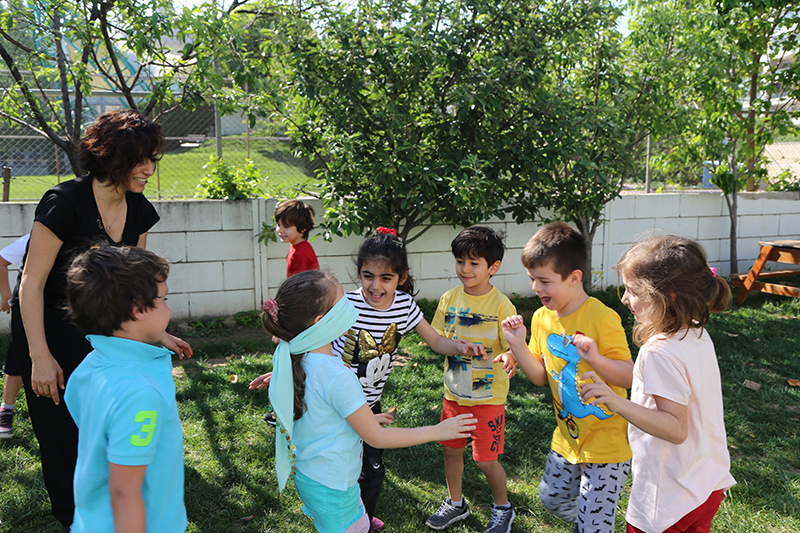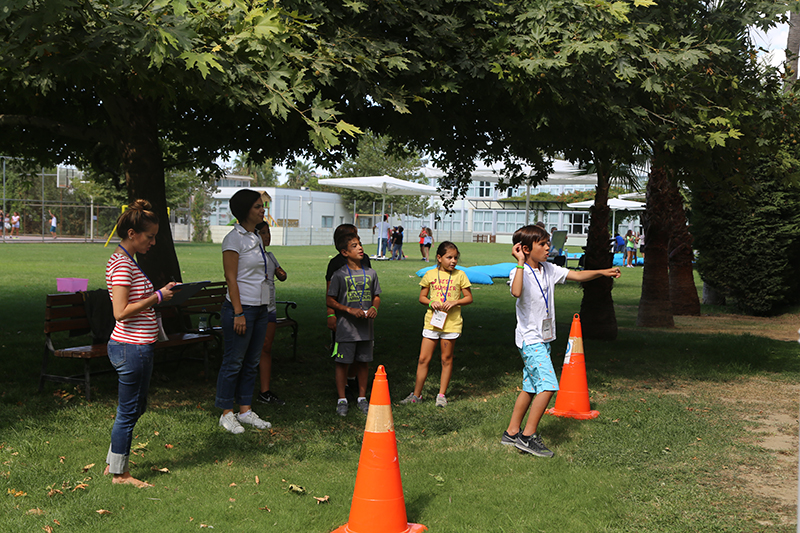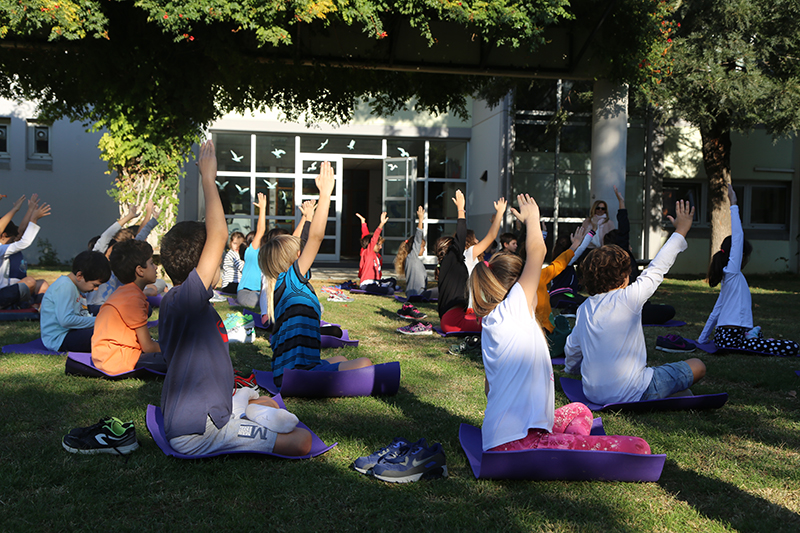 The middle garden, on the other hand, is designed as a place in which students have a constant communication and recreate the environment.
The school avoids a hierarchical structure; therefore, it does not have a main entrance or an official area for ceremonies. There are different entrances for each section and purpose. The hallways are designed as large as the classrooms to spread education over the whole campus and are transformed into liveable hallways through rooflights. There are wheelchair ramps, accessible toilets and an elevator to facilitate the lives of people with disabilities.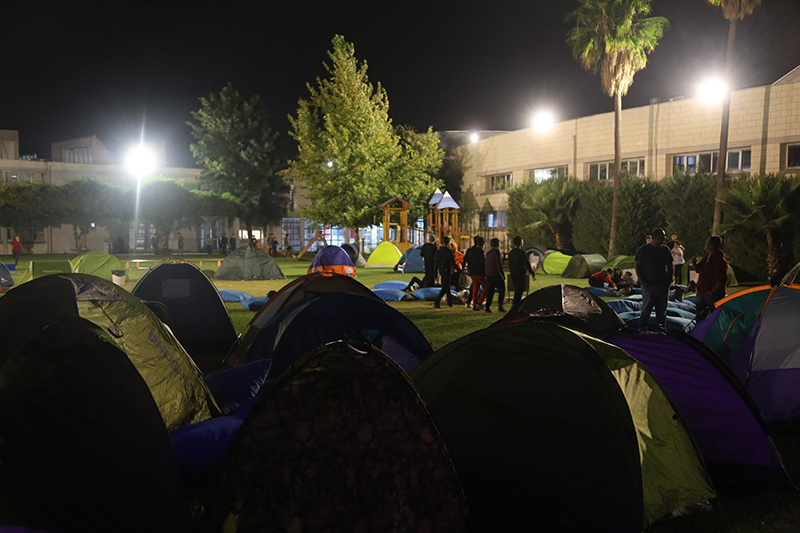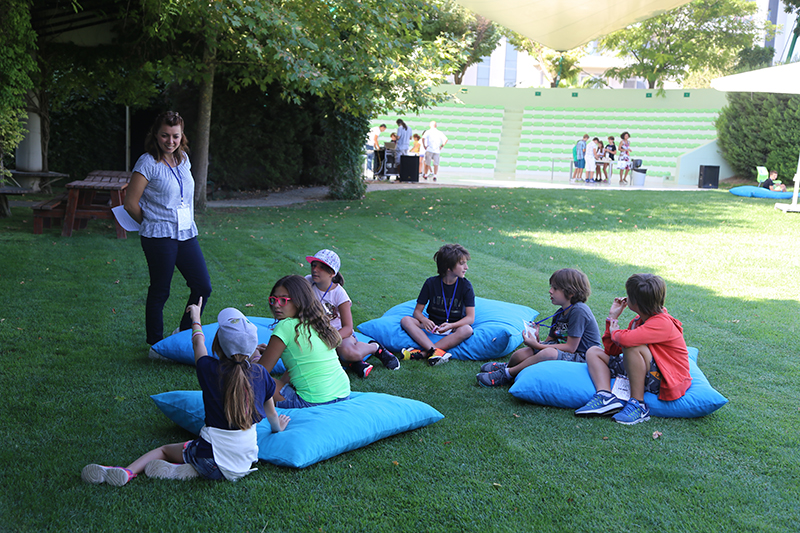 Our campus is a safe, functional, green, joyful ad lively place for our students and teachers.
Our wireless internet network provides a high capacity internet connection from every point of the campus. All documents, including the official documents, are communicated online within the campus. The announcements are made regularly on digital bulletin boards located at certain points on campus, where paper is not used unless needed.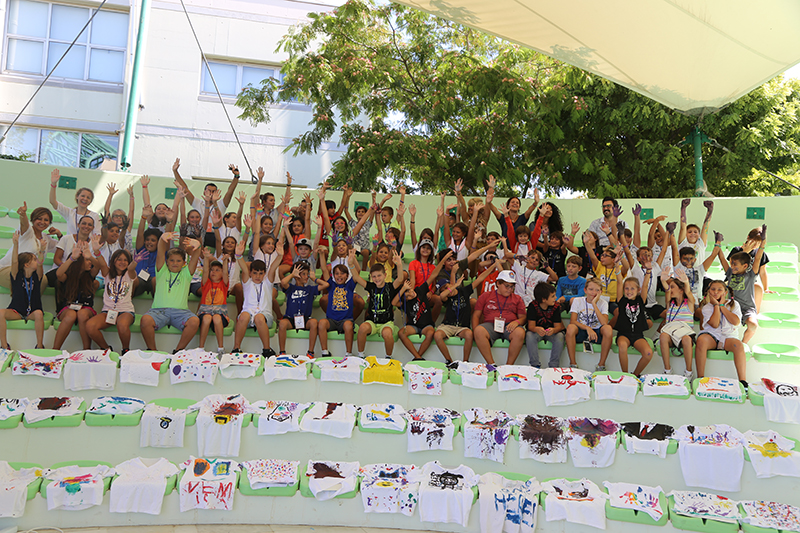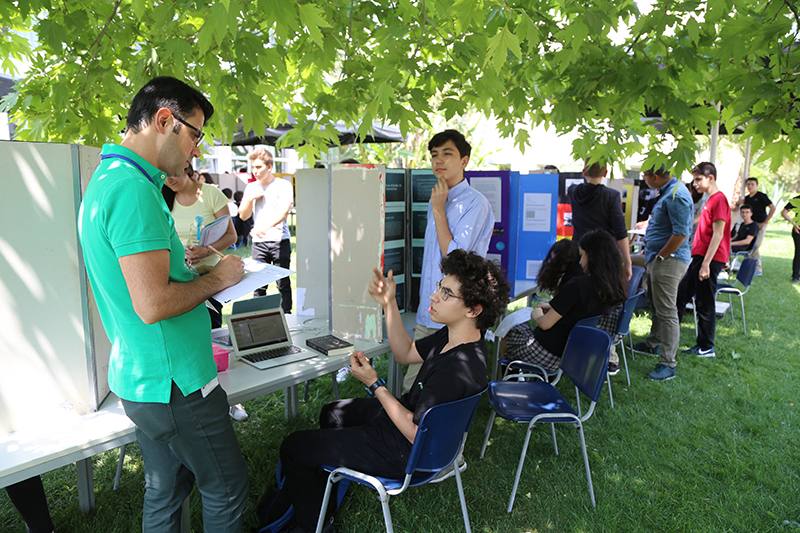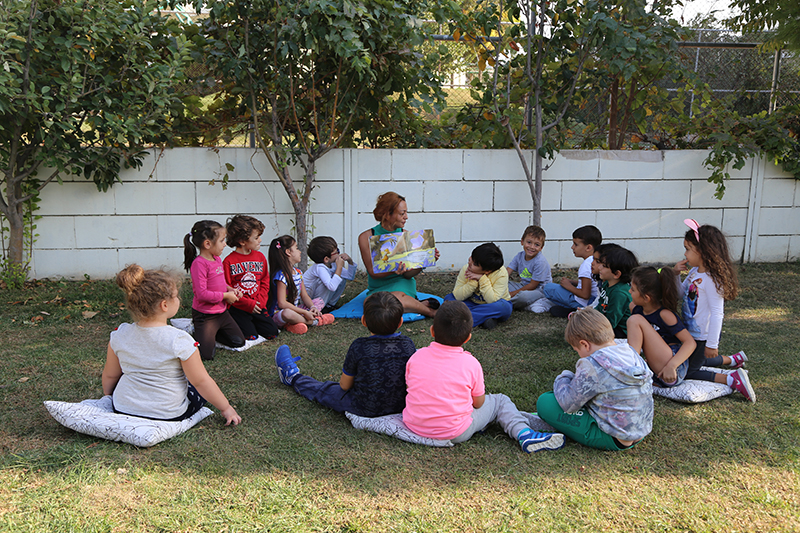 Student Life
Bizi Takip Edin