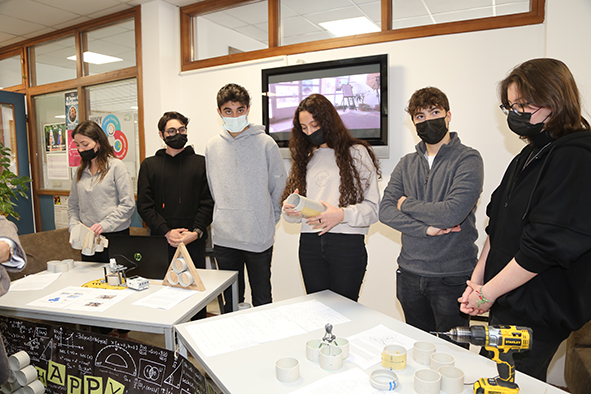 THEY MADE THE SIERPINSKI TRIANGLE WITH WATER PIPES
23.03.2022
Our Grade 11 students have been working for a while on Sierpinski Waterfall, one of the service Action Projects of our Mathematics Department.
While the students were trying to create the Sierpinski Triangle with water pipes, they also competed among themselves with the designs they prepared. Within the scope of the competition, the students were asked to design an apparatus to determine the joints correctly.
Six of the students were able to come up with a solution to the problem by making different designs. They presented the apparatuses to their teachers on Friday, March 18.
Ceyda Çelebi "The Most Economical Design"
Dora Şenol "The Most Useful Design"
Alaz Yiğit Kaynar "The Most Stylish Design"
Berk Özsevil "The Fastest Produced Design"
Alin Şikar "The Most Robust Design"
Sabi Yomtov "Most Technological Design"
were received their certificate of achievement from our high school principal Tufan Çapar on Monday, March 21.
We congratulate our students.