It is very valuable for us to contribute to the development of our parents as an important part of the education we offer to our students, who will shape the future.
In this sense, the Parent Effectiveness Training is substantially aligned with our student-oriented educational philosophy and teaching approaches. This training aims to reinforce learning and help parents act in a consistent manner in each environment students are involved.
There has been positive changes in the behavior of students, whose parents attended the Parent Effectiveness Training in the previous years. Please consider to participate in this training if you would like to develop an effective communication with your children. We attach great importance to every event, which leads us to contribute to the physical, social and mental development of our students as well as our parents.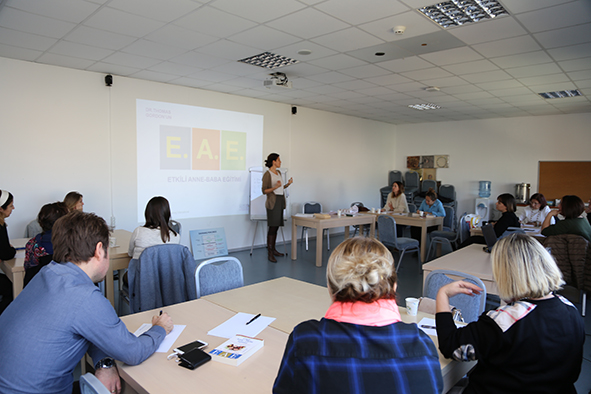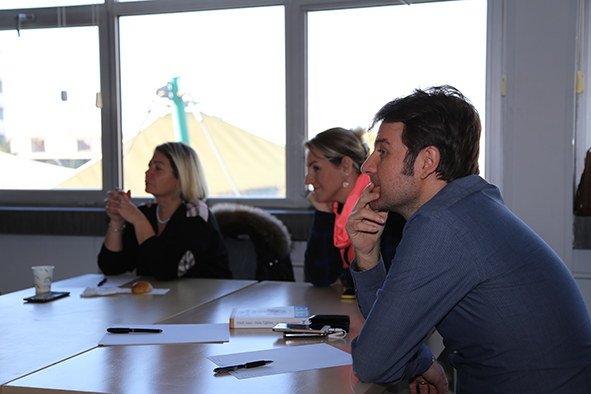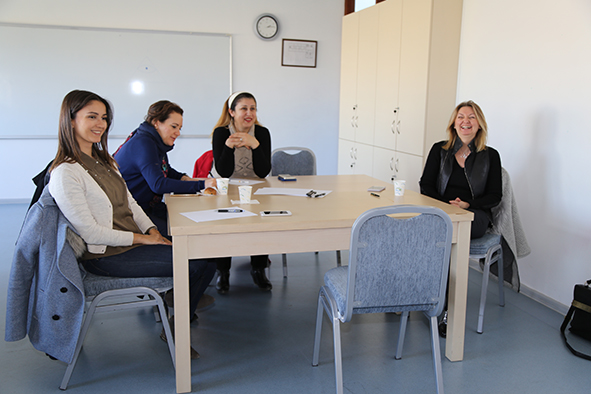 We hope this limited participation event will be useful for our parents and be frequently organized with different groups throughout the year.
Thomas Gordon EAE
Parent Effectiveness Training (PET) is a pioneering program, which was created by Dr. Thomas Gordon, three-time Nobel Peace Prize Nominee, in 1962 and has helped millions of parents around the world. Along with the book written by Dr. Thomas Gordon and translated to many languages, the training is held by certified PET instructors and helps parents acquire new skills.
Whether you're the parent of a toddler or a teenager, you know that parenting can be challenging–even overwhelming at times. Unfortunately, being a parent doesn't always mean that you automatically or instinctively know what to do.

Parent Effectiveness Training (P.E.T.) offers proven communication and conflict resolution skills that really work. At the end of a 24-hour training, the parents learn how to listen and talk to their children effectively, understand their thoughts and feelings, and find a resolution to conflicts that may arise between parents and children to make everyone happy. As a result, the children start feeling free to discuss their problems and concerns with their parents instead of withdrawing while learning self-discipline, self-control and an inner sense of personal responsibility. Also, both parents and children learn how to work with each other instead of against each other. They experience fewer angry outbursts and more problem-solving, and have fewer power struggles–less tension, less resentment, more fun, more peace, more love.
http://www.gordontraining.com/parent-programs/parent-effectiveness-training-p-e-t/
Instructor
Psychological Counseling and Guidance Specialist Gülin Memiş 

She graduated from Ankara University Psychological Counselling and Guidance Department in 1992. She got her master's degree in the same department at Dokuz Eylül University in 1994. Since then, she has been working as a guidance counselor in various schools. She has worked with adolescents for a long time under the supervision of Child and Adolescent Psychiatrists. She has been certified by the International Family Therapy Association and the Ministry of Education as a family therapist. She has been certified as a PET instructor in 2013 and has been giving the PET training since then.
http://www.gordontraining.com/parent-programs/parent-effectiveness-training-p-e-t/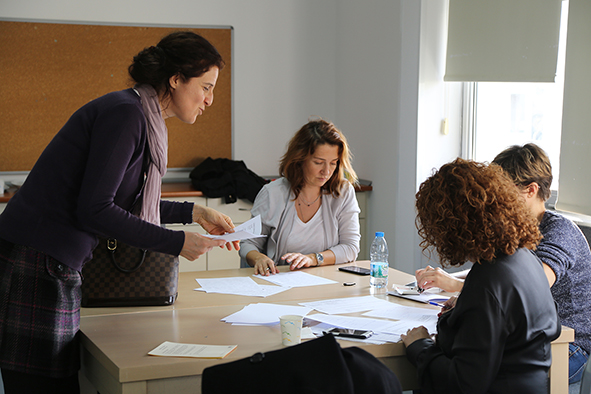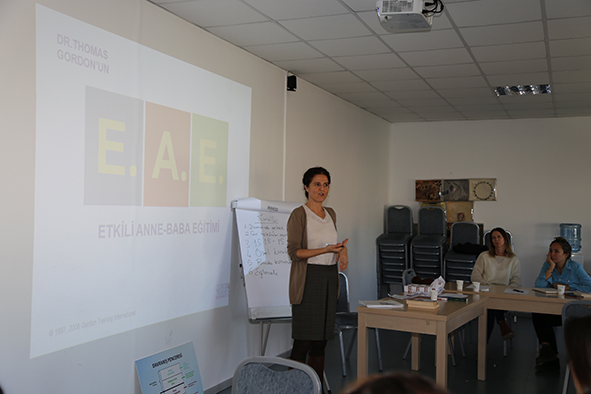 Programme
This 12-hour training is held with the participation of minimum 12, maximum 20 parents. The training consists of 4 sessions, each of which lasts for 3 hours. Consistent participation is significant and all participants are expected to attend each session of the training.
The training is free of charge and is held with first 20 parents who complete the registration process. If a registered participant withdraws, the next participant in the registration order is invited to the training. The training is cancelled if the quota cannot be reached. 
SESSION

DATE

TIME

ROOM

Session 1

October 12, 2021 – Tuesday

13.00-16.00

Işıkkent Eğitim Kampüsü

Little Theatre

Session 2

October 19, 2021 – Tuesday

13.00-16.00

Session 3

October 26, 2021 – Tuesday

13.00-16.00

Session 4

November 2, 2021 – Tuesday

13.00-16.00
You can apply via http://www.isikkent.k12.tr/etkili-anne---baba-egitimi