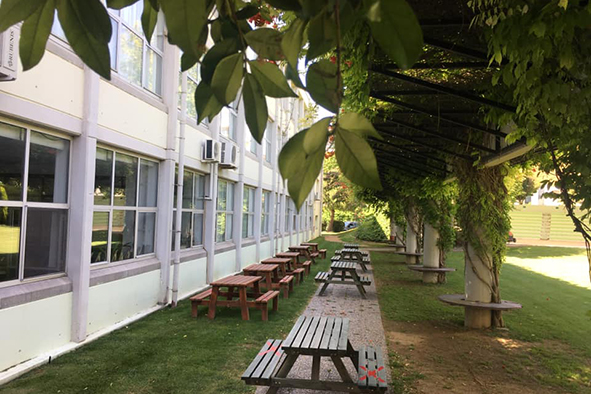 OUR CAMPUS IS READY FOR OUR STUDENTS
12.09.2020
The outbreak of COVID-19 has caused many uncertainties in the world of education while leaving many institutions desperate for solution. Even after this time, it still seems almost impossible to anticipate the course of events, get prepared for what is next, make plans and offer the best; however, the steps to take for proper education cannot be sacrificed to the pandemic as they are very important in shaping the future of our children.
As IEK, we have taken all possibilities into consideration, finalized our preparations for three possible scenarios and determined our main principles and procedures about educational practices. We are ready for all kinds of scenarios to ensure a smooth education process for our students.
Many arrangements have been made in the campus in line with social distancing rules including signs and warnings, and all plans for different scenarios have been finalized. Please click on https://www.isikkent.k12.tr/okula-donus to get detailed information about the measures and practices we have put in place.
As IEK, we are looking forward to meeting our students again for face-to-face education under safe conditions.