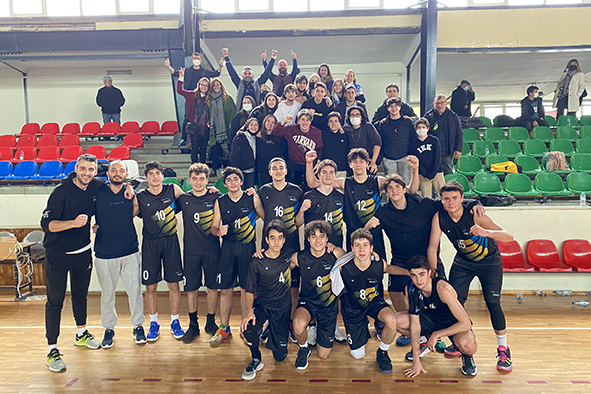 OUR BASKETBALL TEAMS MADE US PROUD
16.12.2021
Senior Boys Basketball Team and Young Boys Basketball Team made us proud with the victories they won this week.
Senior Boys Basketball Team played against Urla Bogazici High School and defeated it with the score of 85-71 during semi-finals. With this victory, they made sure to participate in the group matches during Turkey Championship. We are proud of our team, which won all seven matches, and heartily congratulate them for their amazing performance and sportsmanlike attitude. We also thank our students and teachers, who enthusiastically supported our team during matches.
Also, Young Boys Basketball Team defeated IYTEV Middle School with the score of 80-28 during their first elimination match. Congratulations to all team members, and wish them a continued success!